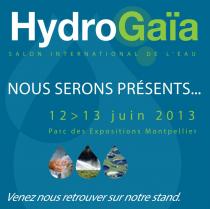 During the exhibition, national and international professionals of the water sector will meet as well as donors in order to deal with innovations and solution regarding the resources management.
We will welcome you at the stand E200 of SWELIA, the network of companies in the region Languedoc-Roussillon which takes action in the major steps of the water cycle.
We invite you to attend to the SWELIA international conferences regarding "the non-conventional solutions for drinking water, sanitation and irrigation" and to be present for LYSA presentations:
Which logic should be for an exporter: supply a product or contribute to a reliable service?
Not being only a supplier but also an actor of the development for the drinking water and sanitation sector.
A sustainable autonomy of a drinking water and sanitation service in the developing countries: international companies and local operators financially involved to achieve results.
Looking forward to seeing you there!