LYSA undertakes projects in medium-sized towns in developing countries mainly in Latin America, in the Caribbean and in Africa.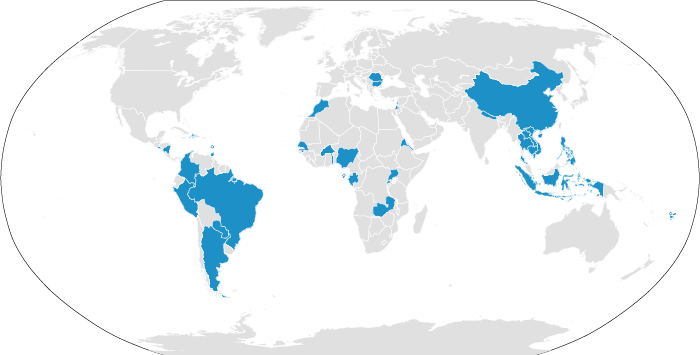 Delegated Management Operations
Argentina: Aguas argentinas, Aguas povinciales de Santa Fe;
Brazil: Aguas de Limeira, Aguas do Amazonas;
Colombia: ACUAVIVA [lien avec la référence], ACUAGYR
Haiti: Société des eaux de St-Marc [lien avec la référence]
Morocco: LYDEC
Philippines: Maynilad
Zambia: ZESCO
Assistance to public services
ANDA, El Salvador,
Asmara Water Supply Department, Eritrea;
Botswana Water Utility Corporation, Botswana;
CAM, DINEPA, Haiti;
Electricidade e Agua do Guinea Bissao, Guinée Bissau;
EDM, Mali;
EMAE, Sao Tome & Príncipe;
Katsina state water board, Kaduna state water board, Nigeria.
Lilongwe Water Board, Malawi;
NWSC, Nepal;
Obras sanitarias del estado, Uruguay;
ONEA, Burkina Faso;
Pan Jaya Jakarta, Indonesia;
RAD, Morocco;
SEEG, Gabon;
SEDAPAL, SEDAPAR, Peru;
SENELEC, Senegal.
Investment Banks
World Bank,
Inter-American Development Bank,
African development bank,
Asian development bank,
Agence française de développement (AFD),
Agencia española de cooperación, inversión y desarrollo (AECID),
Kreditarstalt für Wiederaufban (KfW),
European Union.