You are here
Reduction and control of non revenue water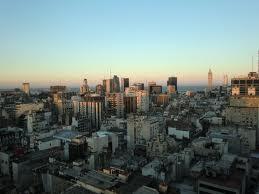 Summary
The scope of this project is the definition and the implementation of a strategy for reducing unaccounted-for water in the Buenos Aires Metropolitan Area.
Aguas Argentinas was created in April 1993 on a concession contract basis ; at that time it was assessed that the UFW ratio was around 43% of the water produced. It is part of Aguas Argentinas' contractual duties to reduce UFW ratio.
The main specificity of the situation was that only some industrial customers were metered at the beginning of the Concession. Therefore, metered water sales cannot be used to calculate the UFW ratio.
Description:
The methodology was based on a five-step process :
Identification of the causes of the high ratio of unaccounted-for ratio.
Definition of a general strategy and of a specific action plan for reducing losses.
Settlement of a permanent structure, within Aguas Argentinas, in charge of implementating this strategy.
Follow-up of the action plan for a period of two years.
Appraisal (Final Report).
The permanent structure -called UFW Unit- was settled under the Technical Department of the Company and managed by LYSA. Its main functions were (i) initiating and coordinating the actions of the various operational units and (ii) consolidating the data issued by these units.
Moreover the UFW Unit was directly in charge of the following actions, as operator :
leak detection programs
pilot areas surveys
water consumption analyses
Among the various tasks carried out by the UFW Unit, following tasks were particularly significant :
assessment of the water production metering systems
definition of a district metering policy
selection of appropriate devices for invisible leak detection
definition of procedures for network maintenance
definition of procedures for map updating
procedures to improve the construction of house connections
quantification of the volumes lost through various kinds of leaks
evaluation of the physical losses per km or per connection
elaboration of an appropriate software for assessing network maintenance
methodology to detect frauds and illegal connections
setup of a meter testing bench and definition of a maintenance policy for the customer meters
analyses of customer consumption per capita and per category of consumers
analyses of the hourly variation in water consumption
assessment of water wastage within the customers' premises
participation to the definition of an appropriate metering policy
At the end of the first year of the Action Plan, the population supplied has increased by 5% and during the same period the volumes of water produced were reduced by 5%.
At the end of the project, Aguas Argentinas had a good knowledge of the various components of the physical and non-physical losses.
Most of the actions carried out by the UFW Unit have been decentralized within the regional operational units and the staff has been trained in the specific methods developed under the project.
Each Regional Department Head and the Technical Director have clear objectives in terms of UFW reduction and control. Appropriate monitoring procedures and facilities have been set up.
UFW ratio is decreasing more quickly than initially planned under the Concession Contract.