You are here
Water and electricity delegated Management, Guinea-Bissau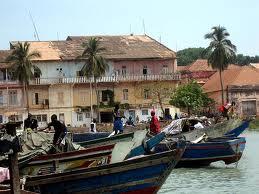 Summary
The main objective of this four-year project was to produce and distribute water and electricity to the inhabitants of Bissau. It also included the financial and commercial management of EAGB (Electricidade e Aguas da Guinea-Bissau).
Description:
EAGB is the first Guinean state-owned company whose management has been delegated to a foreign operator.
The new institutional framework was based on the following documents :
EAGB articles of association
specifications governing the public service to be ensured by EAGB
contract between the State and EAGB
management contract specifying the objectives and technical and financial conditions
LYSA-EDF (French Electricity Company) provided technical assistance to all departments of EAGB and seconded three professionals including the general manager, the technical manager and the financial manager of EAGB, who remained the owner of the facilities. LYSA-EDF was in charge of personnel management (about 300 persons).
Substantial results have been obtained by the end of the contract.
Payment of the services was done partly by the French Ministry of Co-operation (fixed part) and partly according to results in billing and bill encashment determined in a performance contract between EAGB and the Government (variable part).