You are here
Water supply in Jakarta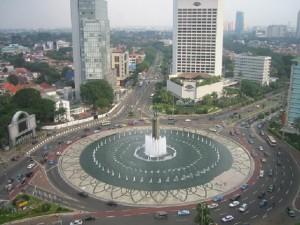 Summary
The water distribution network of Jakarta is being rehabilitated and extended. New production facilities are being constructed. These works are being carried out under the PJSIP. Consequently, the management team of Pam Jaya needs to be helped in the field of Institutional Development and Training to run both old and new facilities. The general background is the reduction of physical and non-physical losses.
Description:
By August 1994, the following improvements were achieved.
improvement of operation and maintenance;
improvement of customer management, with emphasis put on suppression illicit connections, installation of meters, regular invoicing, cost recovery policy and follow-up;
setting-up of an appropriate tariff policy based on customer survey;
deregulation of the water sales at the public standpipes;
design and implementation of human resources policy : job descriptions, wages policy and training programmes.
Given these satisfactory results, an extension contract has been signed for a period ending December 1995, so as to allow still better performance to be achieved.